Welcome to Jigsaw Institutional
The best trader development package for day traders available anywhere.
Ends October 20th
Institutional Grade Trading Platform – Lifetime Access!
6 Hours of REAL MONEY Live Trading Videos – Watch A Professional Trader Swinging $100,000 days!
Price Ladder Training Course from our London based Proprietary Trading Firm Partner
17+ Hours of Order Flow Education from Jigsaw

September Offer: Additional 81 Live Trading Videos with Commentary

September Offer: Watch a Live Trader go from 3 lots to 300 in 2 years!

September Offer: Live Trade video of another trader taking us through his first ever £500,000+ trading day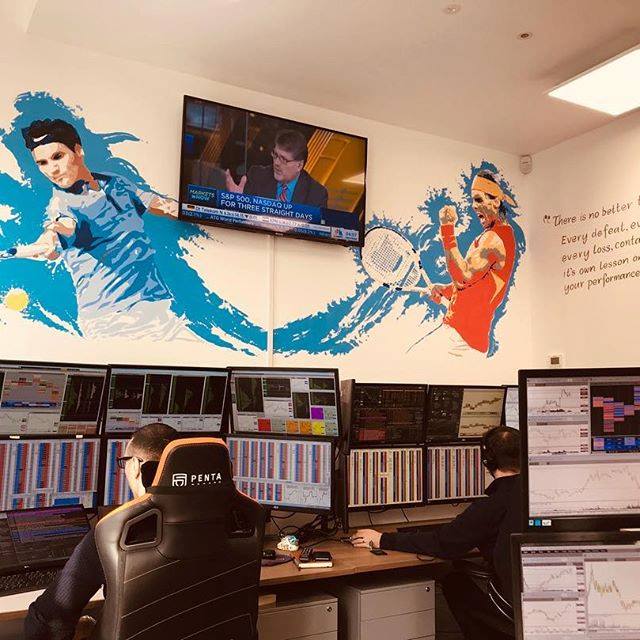 Over the past 2 years, one young trader has been making his way from trading just a handful of contracts to trading 80 contract positions in the ES, 50 contract positions in Crude and Gold and up to 300 contracts on the Bund Futures on Eurex. From 3 lots to 300 is amazing progress in 2 years and the trader isn't even 25 years old yet.
He has no degree. He wasn't a 'star student' at school. He started trading at 19 years old and he's now just 23. When I asked the manager at his firm what Joe's special qualities are, the reply was "So many traders improve their skill and then increase their size, but the first time they take a couple of knocks trading that new size, they fail to hold onto that increase in size. Joe never failed to push himself outside that comfort zone".
At the same time, over the past 2 years, many retail traders have still been in the cycle of going from SIM to Live and back again over and over again. The simulated account being comfort zone they cannot escape.
To help you benefit directly from Joe's experience outside of the workshop, we are now able to share with you a full 20 hours of video from Joe, spanning over 2 years, in which you will see him trade larger and larger size as he progresses.
For people that sign up through the end of September, you'll be invited for an exclusive workshop and free tour of Axia's brand new London building, you'll get to see the trading floors as well as the other floors built to keep their traders on top of their mental game too.
The workshop is on October 18th.
In the workshop, Joe will be discussing the practices and routines that helped him accelerate his development as a trader. You'll get a tour of the trading floors with the Trading Floor Manager who will hold a workshop on the price ladder setups of some of the top futures traders in the industry, including the routine of one trader there who recently had his first £500,000 plus trading day.. Note that these sessions will also be recorded for those that cannot attend.
Don't worry if you can't make it – because recordings of the workshops will be sent to those that cannot attend.
Much of the video content is new but for the sake of completeness, we have included 45 previously published videos in this series of 81 videos. From those previously published, many were shortened versions of what you see here. We included this previously released material for continuity as we thought the old and new content together in one series made the most sense.
The videos and live workshop (or workshop recordings) are available for people signing up for the Institutional Trading Package with Jigsaw Trading in September. You cannot buy these videos anywhere else, nor do will the videos be available with the Institutional Package once this offer expires. Simply sign up for Jigsaw Institutional Package today.
Note that traders that purchased the Institutional Package previously can upgrade to buy get the videos & workshop for just $399 Upgrade the "Trader Joe" videos from within the members page.