Profitable Day Trading?
Prop Traders, experienced Order Flow traders, skip to our Products Page
If you are here because you would like to understand how professional traders consistently make money from trading; read on.
Our valuable yet free eBook "Surviving Day Trading" it's at the bottom of this page. This eBook will help prevent you from falling into some of the traps that drain the novice Day Traders account. Whilst you are on the way down there, read what we have to say!
How long does it take to learn how to trade?
Well, it really depends on who you ask:
The Snake Oil Salesmen – These guys will tell you that after installing their magic indicators or taking their course, you will instantly be making $1000 a day with 5 minutes work a week. There are some variations of course but the theme is the same; they have a secret, it's a shortcut, it generally absolves you of having to make a trading decision and it's easy. You just pay them a few thousand dollars and they'll let you in on the secret.
The Internet Trading Forum 'Guru' – will tell you that you need to spend 10,000 hours in front of a screen to trade. At 220 trading days a year, 8 hours a day, that's roughly 5 and a half years full-time. They'll also tell you that you just need to stare at charts for that amount of time and it'll all become clear.
The Proprietary Trading Shop aka Prop Shop – Just to be clear, I'm talking about a real prop shop here that trains you at their expense and then lets you trade their money. These outfits will put you on a course and expect you to be trading 1 or 2 lots on their account within 12 weeks. Some trainees do it in less time. This is for someone that has never traded before. Of course, it is someone that has also passed their rigorous selection process.
12 weeks to learn how to trade! Really?
I appreciate that there will be people reading this that have been looking at trading for years and still don't feel any closer to 'getting it'. So what is the big secret that the prop shops know that you don't?
It's very simple. Prop shops such as these have their traders focus on the Order Book. In fact, they will not allow traders to use charts until they can trade solely off the Order Book. The trainees at a prop shop have to follow the program. They get a bit frustrated at times but what they cannot do is try one technique for a few days, decide it doesn't work and then go surfing the web looking for something else.
They focus on the Order Book and they stay committed to it. This does not mean that they will never look at price charts again. What it does mean is that they have a skill to learn and until they have become proficient, they are not allowed to look at anything else.
They don't learn any secrets in the prop shops. They don't learn any shortcuts, there aren't any. They don't look at green light "buy"/red light "sell" systems, they don't work. They get in at the 'dirty end' of trading and do it the old-fashioned way.
So why do professional Day Traders trade like this?
Let's say for a second that you have a hundred million dollars in your trading account. You know that a lot of traders will sell a resistance level on the S&P500 e-mini. When they do that selling, you buy from them. You keep buying from them as they keep selling. The price doesn't move down because you are absorbing all of their selling. When you've had your fill, you start aggressively buying. The traders that sold to you earlier suddenly feel sick as price moves up against them. Their stops get hit; they exit their positions (by buying) and price moves up some more. When they exit their losing short positions, you exit your winning long positions. You are now done for the day. You exit the market and it now continues down confirming the initial analysis of all those traders you just took out.
You've just used your considerable buying power to give a bunch of smaller fish the shaft and made a couple of hundred thousand dollars in the process. Not bad for a mornings work.
Of course, you wouldn't do that, right? If you had all those millions of dollars, you wouldn't take the other side of people's trades and then push the market against them to make money, would you? That would be unfair, not really sporting, not the sort of thing a gentleman or gentlewoman would do?
How do you think Goldman Sachs would feel about doing it?
Don't think these people are bad people. If you have that much money to trade, it is necessary to build your positions discretely. You can't just buy 100 million dollars' worth of contracts in one shot, it'll move the market too much, you'll get bad prices. You have to finesse your way in. You have to make the market look weak so that people will sell to you. It's something most of us won't have to worry about doing but it is something we should be very aware of.
The only place you will see the footprints of this sort of activity is the Order Book. By using the Order Book, you can see when this manipulation is occurring. You can piggy back this position building or you can get out of the way when you think it is being done against your current position.
What about Price Charts and Price Action ?
There is nothing wrong with analyzing charts to form an opinion on where you think a market is headed as long as your analysis is done with an understanding of what the markets are and how they operate. Price charts show the result of trading activity. If you only try to understand the chart and not the underlying activity it represents, you won't progress. The markets are auctions, similar in some respects to a car or house auction. The financial markets are effectively 4-way auctions with bidders, offers, buyers and sellers. Whilst 'regular' auction concepts of 'cheap' and 'expensive' do apply here, the financial markets are unique in many ways and so the dynamics of price movement are unique. The way people react to being out of position is also something that you don't see at a car auction.
Successful Day Traders have an understanding of the way the markets operate. That is not an understanding of mathematics or 'secret insider price points' to trade off. They understand liquidity. They understand price discovery. They understand price action. They understand that the financial markets auctions made up of people just like you. They know what makes you and your fellow traders tick.
"For most of us the prospect of losing money is a much more compelling motivator than the chance of gaining some cash. It's so powerful, in fact, that it can mean that, we don't act rationally."
Professor, Daniel Freemen – Use Your Head – A Guided Tour Of The Human Mind
The foundation concepts of liquidity, price movement mechanics and herd behavior are essential for any trader to understand both price charts and the order book. This information is given to you on this site – for free.
Armed with this understanding of what the market actually is, you can use any of a number of techniques to analyze the market – be it candlesticks, chart patterns, support and resistance, market profile, volume profiles etc. You will understand that these are just tools. These methods of analysis, combined with your understanding of the markets will give you an expectation of what you think the market is going to do. After that…..
It is the Order Flow that tells you if right here, right now that is actually happening.
You might think that at a certain point, we'll hit resistance and the market will move down. When you are looking at the Order Flow, you can see if that is actually happening. It's fairly straightforward.
Order Flow is not just about entry, either. It's a great tool to help you decide if you should stay in a trade or not. If the Order Flow really turns against you, there is no reason to stay in the trade until your stop gets hit. You can get out and save yourself a few ticks.
The bottom line is this: A change in Order Flow will appear before a change in price.
Are all Order Books created equal?
The Order Book goes by many names – Depth of Market, DOM, Price Ladder, Level II. If you have looked at the DOM on your retail trading platform and thought it was useless, you might be right. Not all DOMs are equal. Most professional traders use XTrader which costs upwards of $1,000 a month to lease. Their competitor CGQ will charge you $595 a month.
Traditional DOMs – including those used by professionals are fairly poor in how they present the information. They leave the trader too much work to do in absorbing the information. They also create the need for you to keep a lot of recent historical information in your head as the trade information disappears so quickly. The same can be said for the Time & Sales. These tools have been around for many years and no-one has really come up with any radical changes to the way information is presented on them. Until now.
After being taught how to Order Book Time & Sales, I was quite unhappy with the tools as they were. For my own benefit (and sanity), I took a long hard look at the Time & Sales and the DOM, two common tools that have barely changed for 15 years.
..and I made them easier to read.
Now – don't misunderstand me. I didn't re-invent the wheel here. These changes are not massive but they are very significant to anyone wanting to use this information. When this happened, there was no thought of going commercial with the products; I just wanted them for myself because the standard tools were poorly designed!
Many people say "The order book is useless, it's manipulated". OF COURSE IT'S MANIPULATED. This isn't a gentleman's game! Have you ever stopped to consider the implications of this?
The order book is not manipulated for fun. It is manipulated to sucker other traders into bad positions. It works too, if it didn't work, they'd stop doing it. The manipulation is always done to benefit someone. Now that someone could be you because you will see the manipulation. With practice, you will be able to see market manipulation as it occurs. You will know where the market is likely to go next, and be able to act in advance of the move.
Our tools are designed to help you see the activity of the big players in the market. To know which side of the market they are on and to profit from it. On top of that, we trade, we know that you need to be able to get in and out of the market quickly and easily and order handling could not be easier than our DOM.
Jigsaw Trading was established in mid-2011. We trade the markets every day. Our customers trade the markets every day. Many of our customers are full time traders. Many of them were full time traders before they brought our software. Our software is something that will be instrumental in your trading by making the Order Flow information much more accessible
There are two main reasons why you need our software to profit with Order Book/Tape Reading:
1. There is a huge amount of data you have to make sense of – if you take it in its raw form it is virtually useless.
2. When you have to focus less on absorbing the data, you can focus more on interpreting it to make profits.
If you have the information presented correctly, you have a better chance to succeed at Day Trading.
We have three products, each of which gives you a unique view of the Order Flow.
Professional and large retail day traders that have seen Jigsaw are dropping their $1000/month platform and moving to Jigsaw. In fact, here's one of them: Jigsaw D&S with Order Placement Rocks.
Depth & Sales
This is a revolutionary product. A growing number of professional traders are using this product right now. Once you've used this tool, you will not be able to trade without it. This is going to give you a huge edge in spotting manipulation and tracking the flow of the markets. Most trading platforms have an order book. Most trading platforms show orders in one window and trades in a separate window. Thanks guys – REALLY HELPFUL. Even the leading professional day trading platform flashes up the trades on the order book for such a brief amount of time you need a photographic memory to remember what happened where.
What we have done is taken the order book, which has barely changed for 20 years and combined both Trade Executions and Pending Limit Orders side by side in an intuitive, easy to absorb format. This allows you to read the Limit Orders and the Market Orders hitting them at the same time. Nobody else gives you this.
Our presentation of the order book is light-years ahead of the leading professional platform and it costs a fraction of the price.
Here are some of the exciting features you will discover:
Total view of the auction – bids, offers market buys, market sells, volume profile.
100% User configurable.
Intuitive and easy to absorb format. Easy to use and helps you to make the right decisions. If you can't read it, you can't trade it.
See all available levels of bids and offers, not just the five that many platforms display. For example, the ES has 10 available levels with Kinetick feed but NinjaTrader shows only 5. See all 10 levels when your competition can only see five.
Shows orders being pulled or added at each level. See when the people with spoof orders pull them as price approaches and when people start adding to their orders.
Clearly see iceberg orders being executed.
Intuitive and fast order entry built around features that professional day traders need and use every day.
Depth and Sales is a revolutionary product that will give you a read on the market like no other tool out there. Once you try it, you'll understand what a game-changer it is.
Know Which Way The Large Players Are Trading
Our revolutionary Reconstructed Tape allows you to know which side the big money is trading. Here is how it works:
Both the CME and Robots 'split' large market orders submitted by institutional traders. This hides their tracks. We put those orders back together for you, and reveal which side of the market they are trading.
The Reconstructed Tape is our own specialized version of "Time and Sales." To Day Trade, it's essential that you have an inside window into what large traders are going on if you are going to turn a profit. You need to know if the big traders are helping you or trading against you.
For example, if you see lots of 1 lot retail traders buying into the high of the day but no large buy trades there, is it likely that we will break through and make new highs without the support of large players? If you then see some 100 lot sell market orders come in whilst those 1 lot buyers are still buying, would it not make sense to go short with those large players?
This is not exactly rocket science. Still, this is not something you will see on a chart. It is not something you will see on anybody else's Time & Sales because of the way large trades get split.
Here are some of the features of the reconstructed tape:
Consolidation of split trades, allowing you to see both the large orders that have been broken up in an attempt to hide them and those split by the CME's 2009 Time and Sales 'Enhancements'. See what orders the big dogs have placed and get an inside look into what's really going on.
The ability to switch off information that isn't involved in your decision making. For example, we allow you to hide portions of the price that you don't reference. You may decide to only show the four least significant digits on the S&P e-mini turning a price of 1345.25 into a much easier to absorb 45.25.
Re-sequence/Hide columns. Present the data in such a way that it suits you, so you absorb the information and can then make the decisions that make you money.
Advanced filtering modes. Allowing you to have a separate view of the activity of large traders and small traders. Filters on most standard Time and sales do not allow filtering above AND below a certain size. There are times when small traders are doing the exact opposite to large traders because they are falling into a trap.
Buy Side Tape and Sell Side Tape – to be used side by side making it easier to judge the pace of each side.
Sweep Attempts. When someone tries to 'take out' the whole bid or offer, you will see that on the tape. Whether they fail or succeed this tells you a lot about the likely outcome. If they fail, you know they tried and are potentially getting themselves into a bad position. If they succeed – look out for the herd!
In 2009 the CME made some changes to the way that Time and Sales data was reported. The result of this was that it effectively hid large trades by splitting them into many smaller trades.
We have effectively reversed these changes with our proprietary algorithms and now you can be one of the few people in the markets taking advantage of TRUE Time and Sales!
An Intuitive Tool That Tunes You Into The Market
When Joel Parker taught me about Order Flow, he reeled off a number of things that he would track mentally. For instance, he'd watch the Time & Sales flow by and have a good idea if there were more market buyers vs market sellers and how that was changing over time. I call people like Joel "Mental Acrobats". Many people have a knack at doing this, they are very numerate, they have an amazing memory for numbers.
Unlike myself…
Our Summary Tape helps you to track the flow of trades without needing to be a Mental Acrobat. It gives you a crystal clear view of whether the market is controlled by buyers or sellers and how that is changing over time. It collates a lot of information so that you do not have to track it mentally. It's tough for many people to use Time & Sales to figure out which side has the upper hand and how that is changing over time. Our Summary Tape takes away the mental burden of trying to keep track of these subtle changes.
The key to this software is that it allows you to get a good understanding of the changes in the order flow without having to break your brain trying to figure it out with regular Time and Sales. Reconstructed Tape is still needed to see which side the large traders are on (Summary Tape shows totals, not individual trades) but Summary Tape gives you the high level view of changes over time.
Here are some of the features of the Summary Tape:
Rolling view of trades hitting the bid and ask – Allows you to tune into the flow of trading and how that is changing over time.
Tracks the size of market buy vs market sell orders (aka Cumulative Delta) – which combined with actual price movement tips you off to what is likely to happen short term.
Historical view of tick ups/downs along with the size taken to generate the move. Shows you whether it's becoming easier or harder to move through price levels.
Iceberg Order Alert – Audio alert, chart alert, output to alert window – Alerts you about areas where hidden "iceberg" orders are, quite often a sign that someone is trying to hold the market. This alone can give you an entry if the iceberg confirms your market bias.
Large Volume at Level Alert – Audio alert, chart alert, output to alert window – Gives you a heads up when unusual volume is trading at a level. If for instance, the average is 300 trades to break through each offer and now we see 5000 trades at an offer level and it doesn't push through, someone is absorbing the buying.
Divergence Alert – price ticks down even though market buys exceed market sells (vice versa for a tick up) – Audio alert, chart alert, output to alert window. This is another warning sign that the market is changing. When size can't move the market down, it is likely to then move up.
Least Significant Digits. For example, showing the four least significant digits on the S&P e-mini turns a price of 1345.25 into a much easier to absorb 45.25. – Easier to read and faster to react on data
Our Summary Tape puts you in tune with the ebb and flow of orders and resolves some issues that 'mere mortals' have with absorbing real time Time & Sales data.
Alerts for Key Order Flow 'events'
As well as getting you in tune to the flow of orders, the Summary Tape has some amazing alerts for 3 common 'Order Flow Events' that often signal a turning point in the market. Understand that this is NOT some black box signal for you to trade off. These alerts should be used in context. There are both audio alerts
Iceberg Alert. This alert tells you when someone is absorbing buying/selling but trying to hide the fact they are doing so. For example, we might see a limit order on the order book to buy 1000 contracts at a level. We see market sell orders hitting that bid but the 1000 doesn't shrink. As the orders hit that level, they keep adding more and more limit orders. You'll see 1000 contracts available, then 500 contracts trade but still 1000 contracts available. Then another 700 contracts trade but still 1000 contracts available. The person 'advertising' his 1000 contracts keeps adding more as people do business with him. He might want to buy 5 or 6000 contracts but he doesn't want to show that. When this occurs, you get both an audio alert AND a marker on your chart. Of course, if your eyes are glued to the screen, you will see this anyway but most people tend to focus on Order Flow at specific times and not be glued to it 8 hours a day. Note that the audio alert not only tells you that an iceberg was detected but also what side it was on.
Large Quantity Alert. This alert tells you when a large amount of contracts trade at a price. Let's say we tick up, each time taking about 1000 contracts to move price up. Then we get to a level and 5000 buy market orders hit a price. Previously we have been taking 1000 contracts to move price up and now 5000 have traded yet price hasn't moved up. What does that tell us? That someone is absorbing the buying. Again, this is very common at key reversal points, someone steps up and cuts off the buying/selling.
Delta Divergence Alert. Sometimes we get to a level and we see 1000 buy market orders and 10 sell market orders but price ticks down. We had many more buyers than sellers but the price went the way of the sellers. Again, this is a sign of weakness on behalf of the buyers. The buyers tried – and failed!
FREE: ES Futures Trading Course
Order Flow Analysis can be considered "The icing on the cake". By that, I mean it's a great way to confirm trades, get a better price or reject a trade because the flow is against you. It is also a great way to see when the market is going against you once you are in a trade.
For many people though, they don't have the cake to start with. They have no way to define the location to trade. Without this, without a basic understanding of WHEN to apply the tools, they won't be much use to you. There are many ways that you can analyze the markets to define where to enter and we are going to give you a method for free.
We are doing this because a lot of inexperienced people pass us by. A lot of people pass us by because they don't know where to enter the market and when to apply the tools. I'm a trader first and foremost. I recognize your need for training but I do not want to be committed 9-5 each day to training people.
If you are scalping the US Treasuries, then you can use the tools on their own. If you are looking at other markets with more intra-day swings, you'll need to use the tools within context of what is happening on the charts. You'll need to be able to look at a chart and make some sort of decision about whether your bias should be to the upside or the downside. This goes DOUBLE for the e-mini S&P 500 futures market (the ES). There are two things you need to have a firm understanding of to make it on the ES… Liquidity and Herd Mentality.
Jigsaw Trading are going to give you the theory and show how it can be applied to the ES.
FOR FREE
It's our customer-only course called "The ES – When To Enter". It focuses on a single market, the e-mini S&P 500 futures market, which turns over billions of dollars a day and is enough to make anyone a living trading. I go through exactly how I analyze the market and trade it.
Of course, not everyone needs this course. Perhaps you have already made sense of the charts; perhaps you use market profile or volume profiles and just need the tools to refine your entries. Even so, I'd recommend you read the course anyway. It may be that just one piece of useful information within it helps improve your trading.
Can this course material be applied to other markets? Possibly. The concepts apply in all markets but the application, the method may vary. I trade the ES and either the US Treasuries or Corn when the ES is quiet. I can't comment on other markets as I don't trade them but you are more than welcome to bring your market to the forum and we'll take a look. People are already doing that there. We might need to 'tweak' things somewhat.
So, you get the course for free. You also get to ask questions on the our forum and I will answer them as will the other members, just not during trading hours. It's a win-win. You get legitimate information and support from someone that really trades, we get more people buying the software. This forum has been open for a short time and already we have other traders posting up their trade videos. Futures trading is not easy but with the information in this course, your efforts will now be focused in the right direction.
This comprehensive course contains fourteen modules:
Module 1 – Why?
Module 2 – The Game – explains the 'game' of Day Trading
Module 3 – Experience – the role of experience in Day Trading
Module 4 – Targets – what you should be aiming for and why
Module 5 – Liquidity – what it is, why it is important to understand, and how it temporarily disappears leading to opportunity
Module 6 – Sheep – How herd mentality moves the markets
Module 7 – News & Liquidity – understanding the moves on news releases
Module 8 – How the ES behaves
Module 9 – Identifying the Day Type
Module 10 – Trading Day Trader Days
Module 11 – Trading High Volume Trend Days
Module 12 – Trading Low Range Days
Module 13 – Incorporating the Jigsaw Tools
Module 14 – Using "Levels" – how I use key levels in my trading
Module 15 – Setting Up NinjaTrader/OEC Trader/S5 Trader
It gives you everything you need to know to get started finding a location to place a trade. After that all you need is some experience under your belt.
PLUS you can contact us if you have any questions. We won't just leave you on your own with this.
The course included for FREE when you order any of our products. To give you an idea of the impact this course is having on people's trading, have a look at this message from Paulo Braga: Message from Paulo.
Will you need more training? One-on-one training from professional trainers? It depends where you are in your trading right now. I would certainly consider taking a legitimate trading course if I thought it would improve my trading. There are some recommendations for professional trading on the training section of our site. These are people that know how to trade, know how to teach and have demonstrated to me that they can trade live.
This is a journey, not a destination. You should always be developing as a trader.
Getting All Three Products – For Next To Nothing
So how much is all this going to cost? Sounds expensive, right?
Software that will REALLY make a difference to your trading.
Software that comes with a 14 day, no questions asked, money back guarantee.
Software that alerts you to common Order Flow events.
Software that our closest competitor charges $750 a month for.
A course on how to define entry points on the ES.
Free upgrades as we add new features.
How does $399.99 sound?
Cheap right?
Why so cheap? There's people out there selling indicators that don't work for five times that price. It's pretty simple. The competition have overpriced, overhyped products. Our software is priced along the lines of Microsoft Office. We think it's a good price. We aren't here to rip you off. We are here to provide value for the long-term.
For the profits from a single trade, you can own the Summary Tape, Reconstructed Tape, the comprehensive day trading course, Depth and Sales and ask us any questions if you have trouble with it.
Just $399.99!
Compared to what you will make once you start turning a profit. This is almost free!
Not sure? Perhaps a word from some of our customers will help. Check out our testimonials page here.
I can't make the decision to buy this software for you, just like I can't make the decision to enter a trade for you.
Look around the site, try the software, look at the beginner lessons. Get a feel for what Order Flow Analysis really is. Send us an email. This is for real. It is hard work. There is no bullshit here. Nothing is hidden.
You can commit and embark upon this path OR you can go back to Google and look for an easier way. You can hit up one of those '$345,339,999 profits in only 3 minutes a day' sites, think to yourself "but what if this one is real?", then send them a few hundred dollars. Rinse & repeat – only it's you getting rinsed.
Or you can get on track and use proven methods with proven tools and finally profit from Day Trading. Will you take the leap of faith and stop reading the books, forums and ridiculous sales pitches? Will you now focus on becoming a discretionary trader, to develop a skill and NOT go running back to the forums looking for something new when you have a bad day?
Will you take the chance to make money trading AND free up some of you spare time too? No more weekends staring at screens waiting for some hidden truth to appear, no more time tied up on trading books, forums and web sites looking for answers.
After all, isn't it time that the effort you have put into trading started to pay off?
14 Day Money Back, No Questions Asked, Guarantee.
Look – we know how these guarantees work with the scam artists out there, they ask you to jump through hoops to get a refund. Some of them insist on you showing that you have lost real money using their tools so you can get a refund. We don't ask for anything. Here are the terms of our guarantee:
Buy the software, get the course. If you want a refund within the next 14 days, send us an email and we will give a refund and cut the software license.
Simple, eh? No questions, no hassle. Of course, we'd love to know why you don't want to continue but it's up to you how much you tell us.
Note that as you are paying via Paypal (and probably your credit card), if we, or any other company do not comply with the terms of a refund, you can contact either Paypal or your credit card company with the details and trust me, it costs us a lot more to sort that out!
Reconstructed Tape, Summary Tape, Depth & Sales plus free Course "The ES – When To Enter" $399.99
The products are available in the following configurations:
Note that the $399.99 is a ONE TIME PAYMENT for a full lifetime license for the Order Flow Analysis tools for all markets and all platforms we support. 
The Live Trading subscription is only needed if you want to place Live Trades through the Depth & Sales. If you are SIM trading or if you wish to continue placing your live trades through another order entry tool, you do not need the subscription. Live Trading Subscriptions can be purchased at any time if you do not take that option now. For more info on licensing/Platform integration, click here
Configuration
Price
Jigsaw Tools
Bonus Free Training Course – "The ES – When To Enter"

$399.99

Jigsaw Tools + Monthly Live Trading Subscription (first 3 months free)
Bonus Free Training Course – "The ES – When To Enter"

$399.99 +

$50 per month after the first three months

Jigsaw Tools + Annual Live Trading Subscription (first 3 months free)
Bonus Free Training Course – "The ES – When To Enter"

$399.99 +

$500 per year after the first three months
Note that this is a single user, lifetime license. The license is linked to your PCs internal ID. Note that if you change machines, you will be able to contact us to move the license free of charge.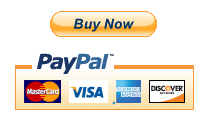 Peter Davies – peterdavies@jigsawtrading.com
Founder – Jigsaw Trading
The "Secret" of Day Trading Success – Free eBook
You didn't just jump right here for the free book did you?
There are many obstacles in the path to becoming a successful day trader. Rules that exist to protect novice traders actually work to ensure that they take much more risk than necessary. Most information on the internet about trading is hindsight analysis which is of no use at all looking forward. Books on the topic of trading are written by people that can't trade themselves. Internet forums are full of people that don't trade giving advice to other people that don't trade. Keying "Day Trading" into a Google search will bring up thousands of sites run by people that don't trade. Of course, if you stick around all of this will become clear. By that time, you may have:
Traded Futures contracts too large for your account.
Paid $100′s or $1000′s for flashy indicators from a web site featuring pictures of an alpha-male standing next to a big boat and/or a Ferrari.
Purchased a black-box "EA" that promised returns of 10% per day but delivered nothing but losses.
Tried a trading system that promised "EZ" returns in only 15 minutes a day.
Watched a 'professional' trade a SIM account in an on-line trading room.
Taken advice from a 13 year old kid messing about on Trade2Win.
At this point, you may have given up. You'll certainly be wiser….. BUT WILL YOU HAVE ANY MONEY LEFT???
This of course, is the key to becoming a successful trader. Surviving the learning process without becoming disillusioned by all the misinformation and without running out of money.
We have a free eBook called "Surviving Day Trading". It exposes a lot of the myths about day trading and helps you to navigate around the shark infested waters that is the "Trading Industry". It also helps you to spot scams, explains the reasons they are compelling and why you want to believe in them. We discuss different types of professional trading as well as 'directional' trading that is the main topic of the retail trading industry. The book also discusses what it is you will need to do in order to become successful and most importantly to start you thinking about what these markets actually are in real, not abstract terms.
This book will cost you nothing but save you thousands.
To download our free eBook – Click Here