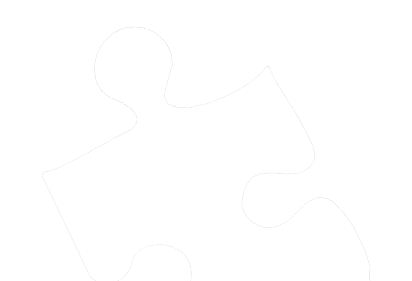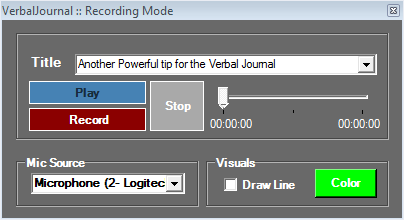 Erase the Line Between Trading Psychology and Trading
Journaling your trading thoughts and ideas is invaluable to your success.   But the amount of writing and effort involved in tracking those thoughts is cumbersome.  Introducing, in all its simplicity, the Verbal Journal.  For example, say you have thoughts on a trade or frustrations about missing a trade.  Simply click where you want to record that thought – and see what happens.
.
Tips on How to Use Verbal Journal
Observe your thought patterns.
Review your real-time thoughts to gain confidence in your process.
Observe and modify your trading behaviors.
Stop being the sucker.
Stop missing the good trades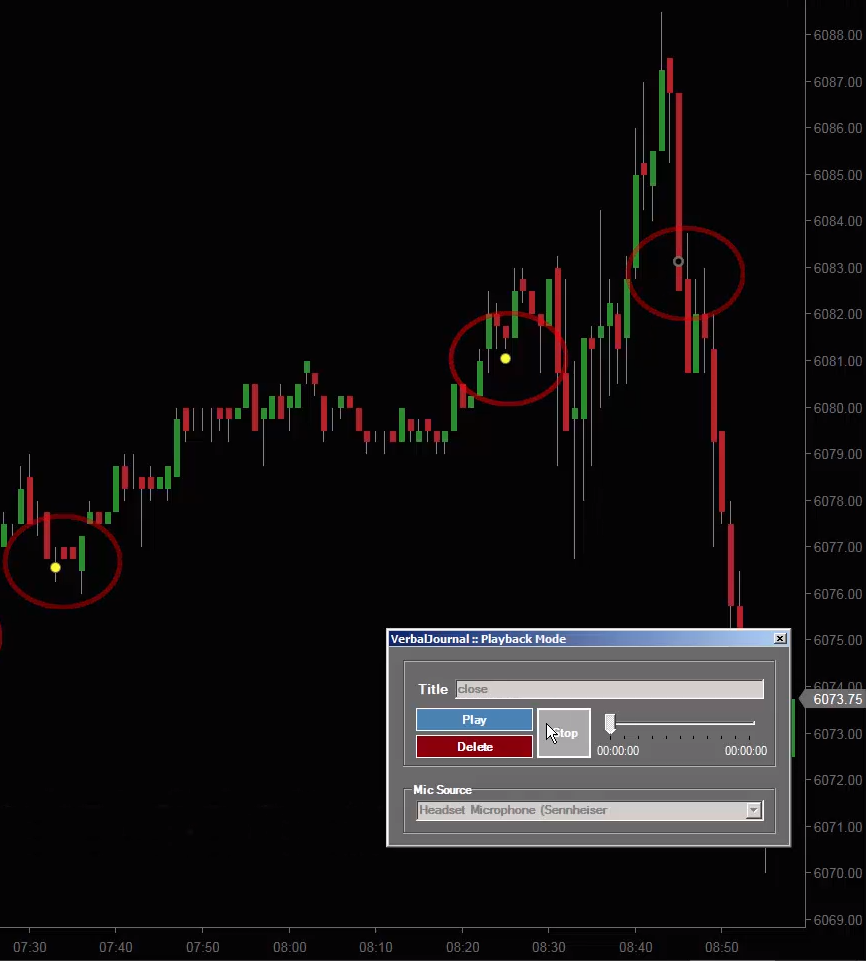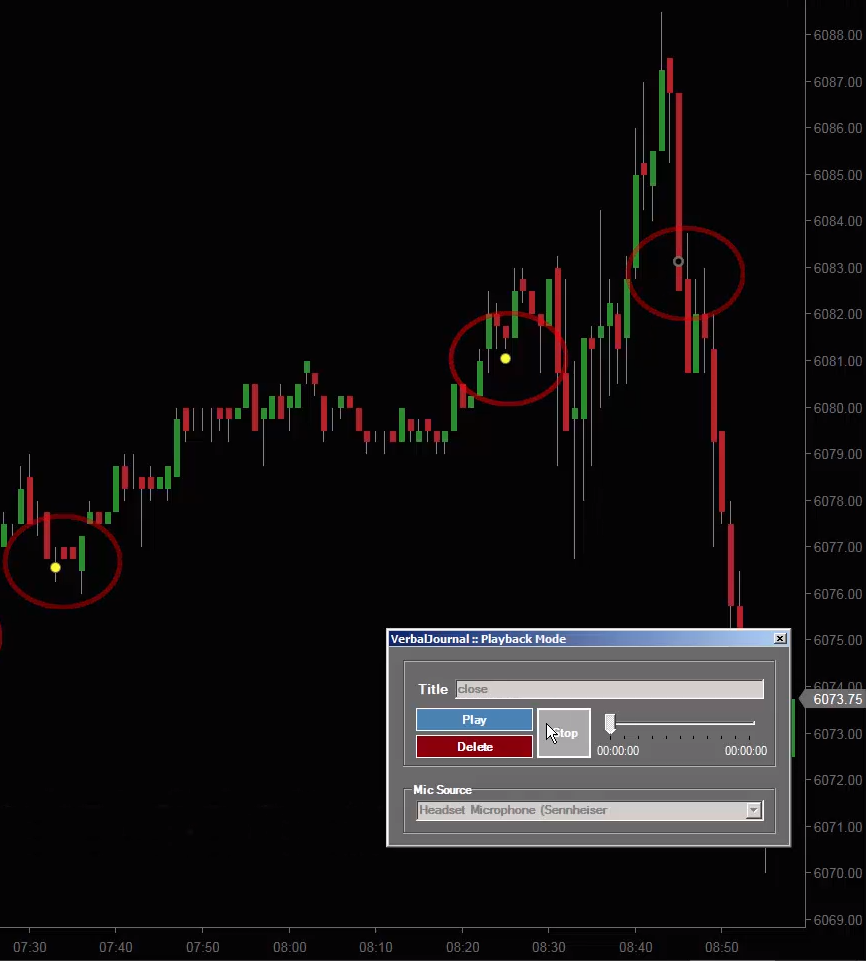 Questions to Ask Yourself
How do you identify your weaknesses?
Have you spent years learning how the market works?
Are you lacking the confidence to trade successfully?
Verbal Journal can help you refine your thought process and build the skills needed to work in this high risk environment.  Be your own personal coach – modify your thoughts and behaviors as needed to become the trader you seek.