"I have to tell you that I implemented the techniques in Chapter 13 with great results, the manual pays for itself just for that chapter.." Gonzalo
Scalping Trading Strategy from Gary Norden. Market Making Scalping Manual
Why is this coming to market now?
The Market Making style of Scalping is becoming a lost art. Many people are under the impression that what HFTs do is market making but that is not really the case. Certainly in Futures markets, HFT participation is now quite low, you only have to look at the small amount of depth in the Order Book to figure that out. Gary Norden is one of the few people that still trades as a Market Maker and still teaches it. He teaches so few people now and the number is reducing each year as his work with Hedge Funds and other projects doesn't give him much time for mentoring. He is currently working on his own small proprietary trading firm that focuses on Market Making (the same techniques in this manual) and it does look like he won't have much time for teaching at all. It was Gary's decision to put this together and I'm happy he made it.
His history is quite impressive:
Youngest ever trader at the Yamaichi Securities in London at 18.
Senior Trader for a number of Investment Banks in London.
He was appointed Head of LIFFE Options for UK Bank Natwest at 23 – leading them to become one of the dominant firms in that space.
Traded one of the largest convertible bond books (ING).
Traded options and futures at the trading pits at LIFFE, for many years, trading his own money.
Now consults to Investment banks, Hedge Funds and Exchanges.
He is a keen poker player.
Is currently in the process of setting up his own hedge fund NN² Capital
He is, without doubt one, of the world's leading experts on Market Making and Scalping.
At the same time, there's a number of people on line claiming to have been taught by Gary and that they can teach the techniques. A number of people have paid money to them and never heard anything from these 'teachers' again. Everyone that Gary teaches signs a Non-Disclosure Agreement (NDA) and none have gone into education, nor could they because of the NDA. We are releasing this manual, so that people can finally find out about these techniques from Gary.
This manual is NOT for everyone and it is NOT cheap. This information is not available anywhere else, Gary has been trading as a Market Maker for decades. You are paying to benefit from that experience.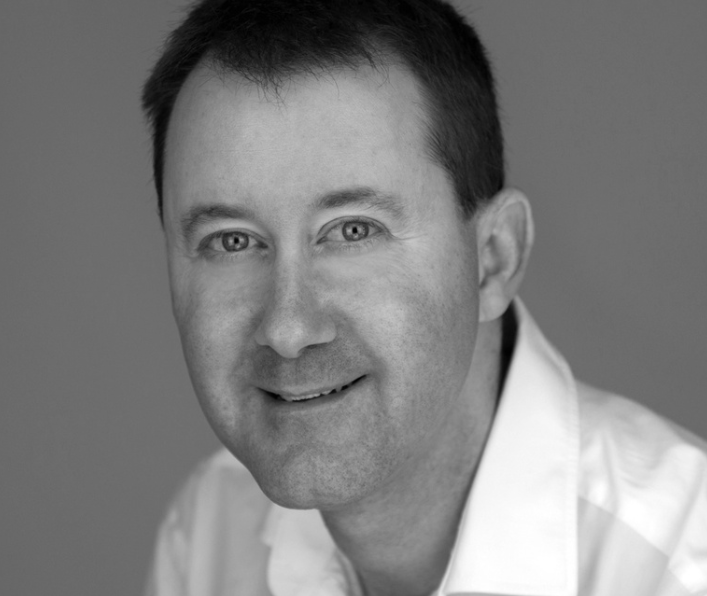 This manual is not for everyone. Market Making is not for everyone. It is a skill, the manual gives you the knowledge.  It is not a "cookie-cutter" guide that you can implement in one day. 
If you don't know what a bid/offer is or what the spread is, this is not for you.
This is for people that are willing to put the work in to make the techniques work for them.
This style of trading does not use price charts at all. If you are looking for a technique that will help with your chart trading, this is not it.
This style of trading does not use price levels at all. You are simply trading "right now" – but you will need to adjust to volatility.
There will be days when there is little opportunity.
This style of scalping is high frequency, 20 or 30 trades and hour would not be uncommon.
You have to figure out which markets you want to apply this to and at what time of day.
There are no videos or trade examples in the manual. This is a manual explaining market making techniques so that you can apply them to the market of your choice.
If you are the type of person that's looked at other trading techniques and gives up on them because "that looks like hard work", this is definitely not for you. If you are not sure if this is for you, please contact us before purchasing the manual.
In short, this manual contains information you can't get elsewhere. Information on Market Making style of Scalping. It is a short text based manual – hosted on the Jigsaw Members Pages. (It cannot be downloaded, you have to view it from the site).  Before converting it to web pages, the eBook was about 55 pages long. It's quality, not quantity. There are a number of very important lessons but this is not rocket science, it's trading. The manual explains the principles behind the market making style of futures scalping that Gary uses and teaches. It is intended only for futures traders. This style is more professional in nature and perhaps more intense than techniques that are aimed at retail traders. The course explains:
The basic technique of Market Makers.
What to look for in a trade.
Using the spread.
Utilizing Queue Position.
How to adjust for fast or slow markets.
How to manage/re-evaluate your trades.
Trading Chop vs Moves.
Scratching Trades.
This will require hard work to implement. It did for Gary all those years ago when he started. It has done for his mentorship students. In Gary's own words "I have written a manual that explains The Principles of Scalping from a market making perspective. It has been written as a stand alone product so there will be no further mentoring or going over videos as I do with personal clients. It will, therefore, be considerably cheaper than the full personal tuition".
Read this manual very carefully, there are literally dozens of points that are important, some may seem small at first reading. You will probably need to re-read this manual many times to get the full benefit.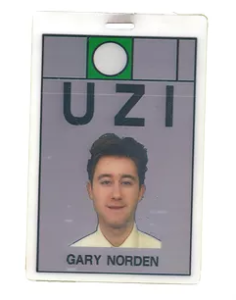 In addition to the course material, we will host quarterly Q&A sessions for owners of the manual, so that they can ask Gary questions about the manual and the ideas in it. The idea is that Gary will provide additional clarification for those with questions. We won't go over individual trades in the sessions as there is no way to guarantee that Gary was trading that session or that he knew the market state at the time. These are higher frequency techniques. We'll hold the first meeting about 2 weeks after the launch. Recordings will be available from within the manual, as will a list of questions each recording covers.
Gary will be adding to the manual based on appraisals of his mentorship students. This will be based on.
Gary's available time.
Whether Gary thinks there are good lessons for others to learn from the issues being resolved.
Over time, the manual will grow based on issues real traders faced on specific markets/techniques. All owners will get the fresh content and be informed when it has been added.
The cost of this manual is $999. If you buy it with the Jigsaw daytradr platform you get the 2 for just $1,499 – a saving of $80. Before you buy, please re-read this page to ensure you completely understand what you are getting and the work required to implement this form of market making scalping.  You will need to read the manual a number of times to get the full benefit. For example, the section on the spread is absolutely essential to understand and follow. To purchase the course, click below. 
Copyright Jigsaw Trading © 2021
Futures and forex trading contains substantial risk and is not for every investor. An investor could potentially lose all or more than the initial investment. Risk capital is money that can be lost without jeopardizing ones' financial security or life style. Only risk capital should be used for trading and only those with sufficient risk capital should consider trading. Past performance is not necessarily indicative of future results.
Testimonials appearing on this website may not be representative of other clients or customers and is not a guarantee of future performance or success.
Jigsaw Leaderboard
Note that the Jigsaw Leaderboard contains a mixture of SIM/Live Traders. For many traders, you can click by their name to see the trades along with the SIM/Live designation.
The following is a mandatory disclaimer for SIM Trading results:
HYPOTHETICAL PERFORMANCE RESULTS HAVE MANY INHERENT LIMITATIONS, SOME OF WHICH ARE DESCRIBED BELOW. NO REPRESENTATION IS BEING MADE THAT ANY ACCOUNT WILL OR IS LIKELY TO ACHIEVE PROFITS OR LOSSES SIMILAR TO THOSE SHOWN; IN FACT, THERE ARE FREQUENTLY SHARP DIFFERENCES BETWEEN HYPOTHETICAL PERFORMANCE RESULTS AND THE ACTUAL RESULTS SUBSEQUENTLY ACHIEVED BY ANY PARTICULAR TRADING PROGRAM. ONE OF THE LIMITATIONS OF HYPOTHETICAL PERFORMANCE RESULTS IS THAT THEY ARE GENERALLY PREPARED WITH THE BENEFIT OF HINDSIGHT. IN ADDITION, HYPOTHETICAL TRADING DOES NOT INVOLVE FINANCIAL RISK, AND NO HYPOTHETICAL TRADING RECORD CAN COMPLETELY ACCOUNT FOR THE IMPACT OF FINANCIAL RISK OF ACTUAL TRADING. FOR EXAMPLE, THE ABILITY TO WITHSTAND LOSSES OR TO ADHERE TO A PARTICULAR TRADING PROGRAM IN SPITE OF TRADING LOSSES ARE MATERIAL POINTS WHICH CAN ALSO ADVERSELY AFFECT ACTUAL TRADING RESULTS. THERE ARE NUMEROUS OTHER FACTORS RELATED TO THE MARKETS IN GENERAL OR TO THE IMPLEMENTATION OF ANY SPECIFIC TRADING PROGRAM WHICH CANNOT BE FULLY ACCOUNTED FOR IN THE PREPARATION OF HYPOTHETICAL PERFORMANCE RESULTS AND ALL WHICH CAN ADVERSELY AFFECT TRADING RESULTS.